Watch
The documentary community came out to support Jon Alpert & Keiko Tsuno yesterday at their groundbreaking ceremony for an all-documentary cinema at DCTV.   Michael Moore came from Michigan to praise the intrepid Alpert who inspired him.   Some there remembered the earlier TV LAB phase of Alpert and Tsuno's documentary career, when she held the camera for CUBA THE PEOPLE and VIETNAM:...
4 tags
Hubris →
Vital info; but commercials undercut context, time to think, to feel, and experience #Rachel Maddow  
7 tags
Watch
FRONTLINE'S superb reporting in a stunning visual and aural package by editor Steve Audette exposes the audacity of Republican intransigence.    
4 tags
Frontline documentary on "The Education of... →
Not as compelling or as fresh as Frontline's DROPOUT NATION last fall, THE EDUCATION OF MICHELLE RHEE raises more questions than it answers.  Once again, it proves how hard it is to join the issues in reporting on education when the answers have more to do with the general health of the children being educated and the management of a bureaucracy than with teaching.  Alexander Russo's...
Obsession and money -- what it takes to be a... →
Getting attention, finding money and finding your audience is a challenge for today's documentary filmmaker.  I didn't see "Until They Are Home", but I know how important reviews and awards are and have to admire Barber's strategies.  This year-end story from the NYT has stayed with me: A Documentary Maker Puts Money on an Oscar Ad By MICHAEL CIEPLY SANTA MONICA,...
4 tags
No right to vote in the U. S. Constitution
Watching ELECTORAL DYSFUNCTION stirred me to ask why isn't there a public discussion to limit the time spent on political campaigns, why isn't everyone automatically registered, why don't we have a Sunday, Monday, Tuesday voting holiday period, why don't we have an independent commission to administer the elections, and why do we waste millions on negative advertising...
Watch
ELECTORAL DYSFUNCTION TRAILER
5 tags
Electoral Dysfunction -- Mo Rocca documentary →
Producer/director Bennett Singer showed his documentary at Columbia Journalism School last night and I asked him afterward if PBS was showing it — about 70% of stations, he said.   See it in New York at 9 p.m. on WLIW Channel 21 on October 28th. and in Chicago at 9:30 p.m. on WTTW October 30th.  More local listings at http://electoraldysfunction.org.  This is exactly the kind of program...
Documentary Theatre at DCTV →
Jon Alpert and Keiko Tsuno celebrate their 40 years at Downtown Community Television by announcing a plan to build a theatre for documentaries.   A great, timely idea. 
CNN starts a Documentary Unit
Documentaries, like anything on television, have to be programmed regularly and have to be of consistent quality.  POV and FRONTLINE on Mondays, HBO on Tuesdays — there's room for more; but CNN's proposed documentary premiere every three months must be combined with documentary acquisitions for a weekly series if CNN is to gain traction.   No doubt that independent documentaries...
Flaws Seen in New Rules for Oscars →
Some documentary directors are wondering if a new set of rules to select an Oscar shortlist, meant to be more inclusive, is as flawed as the one it replaced.
5 tags
Chris Matthews followed at 10 p.m. with an MSNBC documentary essay Barack Obama – Making History.  Taking an historic view of the election of the nation's first black President, Matthews reminded us of Obama's international appeal by noting that he visited 20 or more countries, more than any other president in his first term.  Matthews made explicit the character and meaning of this Presidency for...
8 tags
Obama documentaries
James Carville, invited to opine last night on CNN after it showed Obama Revealed: The Man, The President, began by saying, "the piece, 'documentary', I guess you'd call it."  Anderson Cooper had to reassure him it was a documentary, but I kept thinking if CNN believed more strongly in long form reporting Cooper would have introduced it and introduced the cable network's reporter, chief White...
3 tags
A Well-Deserved Honor for a Documentary Filmmaker →
What wonderful news to hear that Ricki Stern, Dartmouth '87, will be delivering this Fall's convocation address at Dartmouth.   It's especially heartening to see a documentary filmmaker — and one with such a diverse portfolio of remarkable films made with her documentary partner Annie Sundberg, Dartmouth '90 — receive this recognition.      
FREEDOM & DOCUMENTARY
Freedom is the theme of many excellent documentaries – freedom that expresses concern for others, freedom that entails compassion, respect and justice. 
5 tags
LOVE FREE OR DIE
LOVE FREE OR DIE is the title of Macky Alston's new documentary on Bishop Gene Robinson of New Hampshire, the first openly gay bishop of the Episcopal Church.  Nowhere, in the film, do you see the ever-present state slogan "Live Free or Die" but having lived through many New Hampshire presidential primaries we are expected to appreciate the play on words.    
Watch
7 tags
Until I looked online I wasn't aware of the film's subtitle: HOW THE BISHOP OF NEW HAMPSHIRE IS CHANGING THE WORLD.  That might have been necessary to persuade funders like the Ford Foundation and ITVS that it was a "social action" film.  Most funders these days want to be sure they are supporting change.  Actually this documentary is just good journalism, good storytelling, superbly photographed...
6 tags
DevOUT
Love Free or Die's timely story is similar to the conflict within the Orthodox Jewish community shown in the short documentary DevOUT, by Diana Neille and Sana Gulzar, whom I advised at Columbia Journalism School last year.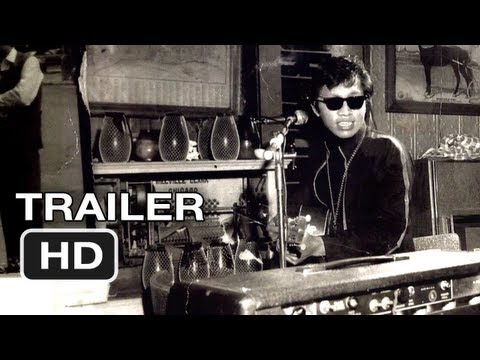 SEARCHING FOR SUGARMAN
SEARCHING FOR SUGARMAN is a remarkable music documentary – a mystery story about human freedom, persistence and resilience with haunting music by the Detroit folk singer Rodriguez who disappeared from the concert stage in America after making two albums in the early 1970s but became more popular than the Rolling Stones and Elvis in apartheid-era South Africa.   Swedish filmmaker Malik Bendjelloul...
DEFIANT REQUIEM opens at IFC Center Today →
Click on DEFIANT REQUIEM above TO SEE TRAILER.  This documentary is a stirring story of human freedom and choice under the most adverse conditions — the film realization of an important investigation that led to a concert-drama conceived by conductor Murry Sidlin and performed around the world.  Learn more at www.defiantrequiem.org and www.defiantrequiemfilm.com  
The Queen of Versailles -- More to the Story?
Sometimes watching a documentary sends me scurrying to the Internet to learn more.  It's rare that a documentary can contain all the information you want to know — but when I saw the phTowers Westgate sign in Las Vegas, I wondered why there had been no mention of Planet Hollywood (ph) and its relationship to David Siegel's attempt to build the nation's largest time share....
THE QUEEN OF VERSAILLES →
4 tags
Documentary & Journalism -- Ai Weiwei: Never Sorry
"I thought documentary was the next level of doing really good journalism. Which I don't know if I would call it exactly that now that I've done it, but I still believe that bringing journalistic skills and standards to a documentary is pretty important," Alison Klayman, a former CNN journalist who told his story on Frontline on PBS before making her documentary Ai Weiwei: Never Sorry,...
5 tags
George Stoney -- Activist, Journalist Filmmaker
Though George Stoney has been described as an "activist", he began as a journalist, and in this POV interview he says "It's tragic when the goal of a film limits the filmmaker's curiosity":
GEORGE C. STONEY – IN MEMORIAM (1916 – 2012)
George Stoney inspired us all.  He built community.  He invited his friends to meet his friends, colleagues, former students, and family. He enlarged our sense of possibility.  I saw him a few days before his 96th birthday, met another former student of his, and learned of his early work with the acclaimed photographer Lewis Hine.   I imagine I still will be learning about George from the many...
What's It to You? Curiosity Rewarded
When you seek funding for a documentary, people want to know, "Why you?  What is your connection to the story you propose?"  People often expect you to have a deep and personal connection: to need to tell a story of what happened to you or to a relative.   When I made SID AT 90, I was asked, "Is he your uncle?  How is he related to you?"  He wasn't.  Sid Raymond's daughters had asked me to...
Lucky to Find a Boswell
Winfred Rembert is an extraordinary artist and human being: an ideal documentary character, so thought filmmaker Vivian Ducat who met him at a benefit for the school that her younger child attends.  He had found a number of supporters and believers before Ducat met him and proposed first to make a short film for his gallery and then convinced the gallery owners to sponsor a full-length...
ALL ME: Life & Times of Winfred Rembert →
Here's a short video clip from this documentary that is the best argument I know for reviving the Folk Art Museum in New York City.   You can read about Rembert here: http://www.folkart.org/mag/winfred-rembert, glimpse his ebullient personality and some of his provocative images, but one wants a full scale retrospective and a chance to see the documentary again.  The archival footage found...
5 tags
5 tags
9 tags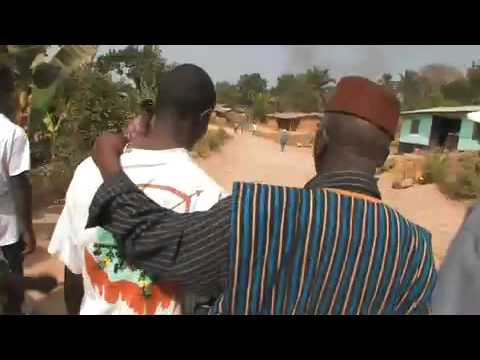 4 tags
5 tags
Watch
Eames: The Architect and the Painter is a portrait of the design team of Charles and Ray Eames who gained international renown for their mid-century modern bent plywood and fiberglass furniture.  Though they claimed to want to create the Best for the Most for the Least, their most famous Eames leather lounge chair and ottoman never was intended for the mass market.    The trailer for the Eames...
5 tags
Watch
Unraveled tells the first-person story of Attorney Marc Dreier who committed fraud totaling $400 million dollars and could have been sentenced to 145 years in prison, second only to Bernie Madoff who got 150 years.  Filmmaker and entertainment attorney Marc H. Simon worked in Dreier's 250-person firm for 7 years until the fraud was discovered.  In the last 60 days of Dreier's house arrest prior to...